Combating corruption
The Republic of Austria has been conscientiously implementing the OECD regulations on combating corruption and supports them in full. For its part, OeKB pays particular attention to exporter compliance with all the anti-corruption regulations.
Background to the fight against corruption
The international community combats corruption and bribery. In 2006, the OECD issued the "Action Statement on Bribery and Officially Supported Export Credits" and changed the legal form of the statement into an OECD Recommendation. This statement is aimed at fighting the bribery associated with officially supported export credits. The Recommendation was revised in 2019. Since then, the newly defined bribery term has included not only foreign officials, but also domestic officials and the private sector for example.
The OECD hopes that the recommendation will further raise awareness of the fight against corruption. To this end, export companies are also being encouraged to install internal management control systems in order to prevent bribery from happening.
The OECD Recommendation requires export credit insurance agencies, such as OeKB, to take additional measures to combat bribery of foreign officials in the course of export transactions more effectively.
OeKB Group's significant measures against corruption
Exporters or applicants have to provide information on whether they, or a person contracted by them, have been sentenced for bribery by a court within the past five years for example.
We then check whether the exporter or the applicant appears on a debarment list of certain international financial institutions (IFI), such as the World Bank or the European Bank for Reconstruction and Development.
More in-depth screening for key indicators
When certain circumstances exist, we undertake a more in-depth screening. Possible reasons include: if the exporter appears on the IFI debarment list, if there is a court conviction or charge, or if there is an indication that bribery might have taken place in connection with a transaction, for which cover has been applied or approval granted.
In the case of an IFI debarment, a court conviction or charge, the in-depth screening process includes, among other things, the obtaining of additional information. We might also request the customer to provide details about any commissions (recipient, amount, purpose).
In the case of a court conviction, we also have to obtain information about the measures taken to avoid bribery in the future.
The measures envisaged in the OECD Recommendation were implemented at the beginning of 2007 and expanded in 2020.
This means for…
Exporters or applicants, that additional questions about IFI debarment lists and court convictions or charges need to be answered.
Export credit agencies, that additional information is taken into consideration when processing applications.
You can find more information about combating corruption on the sites below:
OECD Anti-Bribery Recommendation
OECD – Organisation for Economic Cooperation and Development
Any more questions?
If you would like more detailed information, please contact us.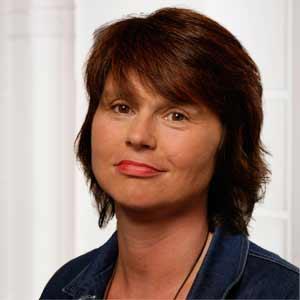 T +43 1 53127-2670
F +43 1 53127-4670