Donations
Many of our services have macroeconomic relevance. Likewise, we actively take responsibility for society and support social and cultural concerns in a variety of ways. In doing so, we can also count on the commitment of our employees.
Social responsibility with lasting benefits
We promote projects and organisations that focus on people and are committed to enabling everyone to live a dignified and promising life, regardless of their origin, ethnicity, or gender.
When selecting projects, we attach particular importance to their compliance with our corporate principles and their sustainable benefits for society. Unlike our sponsoring activities, our donations are not tied to business goals and are not made in exchange for return consideration, but simply stipulate a purpose for which the funds must be used.
Goals of OeKB Donations
We focus on the Sustainable Development Goals (SDGs) 1, 4 and 8 for our donations.
SDG1: Here we see our responsibility above all in case of disasters or extraordinary events that require all organisations to stick together. The support of the association OeKB karitativ and its projects also represents a possibility for the reduction of poverty.
SDG4: We support education and research through projects and donations in Austria as well as in in countries involved in development cooperation.
SDG8: Decent work and economic growth are our core business. We support projects and research in this area.
Further Criteria for Donations
Only the management board makes decisions about the allocation of donations, whether monetary, material or time. Basically, we can only consider donation requests that match the above goals.
We prefer to help organisations that carry the Austrian Donation Seal or are on the list of beneficiary donors of the Ministry of Finance (BMF). Whether or not we can respond to donation requests positively depends on our donations budget.
Voluntary engagement of our employees
As a modern employer, the OeKB Group supports its employees in different ways when it comes to social engagement. This can consist of donations in kind or cash donations, or free time. In the event of a disaster, work at blue-light organisations is supported by a limited-time leave of absence.
Charity Christmas Market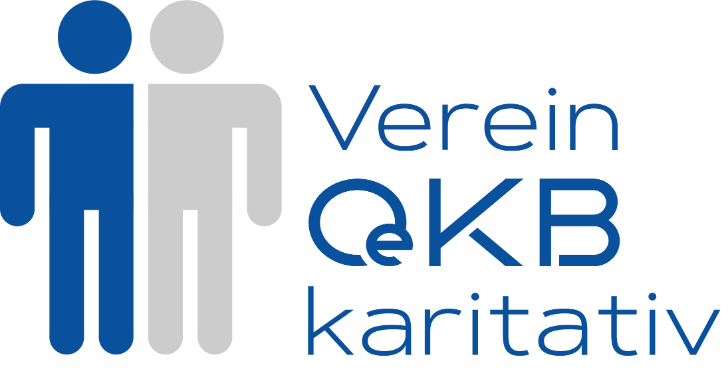 Charitable commitment has a long tradition for the OeKB Group: In the 1980s, OeKB AG took the initiative and set up the Charity Christmas market on the Freyung square in Vienna. Today, the association OeKB karitativ organises the market. At the Punch stand, which is open ten hours a day, seven days a week, we serve drinks in two-hour shifts.
Four out of five stands are reserved for social organisations: They can use the proceeds that they generate entirely for their charitable activities. OeKB karitativ covers the stand operating costs. The net earnings of the association are donated to specially selected non-profit projects.