Sustainability in our core business
Our companies hold a special position as central financial service providers. We see our role in promoting economic growth and strengthening Austria's competitiveness in a global environment. We are aware that we find ourselves in a field of tension between economic policy goals on the one hand and the implementation of sustainability and environmental goals on the other. We take this weighing of interests very seriously with our stakeholders.
Exclusion Criteria
OeKB is a reliable partner of the Republic of Austria and the Austrian export industry. As agent of the Republic of Austria, it provides guarantees for export transactions as well as Austrian direct investment abroad. Nowadays, export guarantees are limited to non-marketable risks. Marketable risks are covered by private export credit insurers. The liability procedure is based on the provisions of the Export Promotion Act (AusfFG) and corresponding regulations.
In the Sustainability Policy of the Export Promotion Procedure, and according to the Security Control Act and the War Materials Act, the Federal Ministry of Finance holds that the deliveries of weapons, military equipment and nuclear technology are not eligible for export support. OeKB cannot define its own exclusion criteria.
Sustainability is not a side event for us. Economic, environmental and social aspects are an integral part of our core business and our strategic orientation. With our commitment to development finance and the standard environmental and social assessment of export guarantees, we are also making a contribution beyond the borders of Austria.
Environmental and Social Assessments
OeKB reviews every application by a company for a federal government guarantee for various risks. In its capacity as fiduciary, OeKB is obliged to accept all applications for review. This type of promotion also entails great responsibility. In the case of investment guarantees, we take our mandate just as seriously and review all transactions as part of a screening or an environmental and social assessment to find out how they affect the environment, employees and the local population. Our experience shows that many Austrian investors set a good example in the target countries – with, for example, supplier codes of conduct, extensive training programs and excellent environmental and safety standards that often far exceed local standards.
When assessing the compatibility of the environmental and social aspects, OeKB (as the Austrian export credit agency) must adhere to the Common Approaches of the OECD. The OECD also attaches great importance to climate change: A sector agreement supports exports in this area with special financing and hedging options. For more information, see the page International Frameworks in the section "OECD sector understandings: Opportunity for Austrian Companies".
show more
The Common Approaches of the OECD regulate the procedure for project appraisal in a standardised way. This creates a level playing field within the export credit agencies represented in the OECD. Since the revision of the Common Approaches in 2016, human rights have taken on a higher weighting in the assessment requirements. Projects that do not fall under the Common Approaches due to their scope or duration but that will presumably have an environmental and social impact are evaluated separately using the "watchful eye" principle. This ensures that as many of the submitted projects as possible are evaluated for their impacts in these areas. Learn more in our section for environmental and social assessment procedures.
The issue of combating corruption and bribery is also of particular interest to the international community of the OECD. The "Recommendation on Bribery" of the OECD calls on export credit insurance agencies like OeKB to effectively combat bribery of foreign public officials in export transactions through additional measures. Hear you can learn more about OeKB's measures to combat corruption.
Development Financing
The Austrian Development Bank (OeEB), as the development bank of the Republic of Austria, offers tailor-made financing solutions to private companies for economically viable and developmentally meaningful projects in developing countries. OeKB refinances projects that are economically not viable but contribute to sustainable development in selected countries based on soft loan conditions.
The strategic priorities of OeEB are the promotion of micro, small and medium-sized enterprises (MSMEs), renewable energies and resource efficiency. The focus regions are Africa, South Caucasus/Central Asia, Southeast/Eastern Europe and Central America/Caribbean.
Find out about the financing solutions and projects of the Oesterreichische Entwicklungsbank.
show more
OeEB finances projects that meet development policy criteria. They help create jobs and national income, improve access to modern infrastructure and financing, and support energy security through renewable energy projects and energy efficiency projects in particular. We pay attention to compliance with international labour, environmental and social standards: These include the "Performance Standards on Social and Environmental Sustainability" developed by the World Bank subsidiary IFC, which have established themselves as the market standard, the World Bank Group's "Environmental, Health and Safety Guidelines" as well as international conventions of the ILO (International Labour Organization).
Capital Market Services
As an independent institution, OeKB Capital Market Services offers central services for the Austrian capital market, making a significant contribution to the success of our economy. Commissioned by the legislator with a range of tasks, we develop infrastructure services that bring greater efficiency to all market participants.
OeKB Capital Market Services and the OeKB subsidiaries OeKB CSD and CCP.A provide highly specialised services in all life-cycles of a security. In some cases, we are commissioned by the Republic of Austria, and in part we develop infrastructure services that are an attractive alternative to expensive in-house developments for capital market participants.
OeKB CSD GmbH, the central securities depository in Austria and a 100% subsidiary of OeKB, is an integral part of the sustainability management of the OeKB KI-Group.
Standards and Certifications
The environmental and social assessment procedure refers to the following standards:
Berne Union Guiding Principles
IFC Performance Standards
International Labour Standards of the International Labour Organization (ILO)
Austrian Law (Export Promotion Act, Export Financing Promotion Act, War Material Law, Security Control Law, Sustainability Policy Export Promotion of the Federal Ministry of Finance – BMF)
OECD Common Approaches
OECD Recommendation on Bribery and Officially Supported Export Credits
OECD Guidelines for Multinational Enterprises
UN Global Compact
UNHCR Guiding Principles on Business and Human Rights
Agreement of participants in the United Nations Framework Convention on Climate Change
World Bank EHS Guidelines (Environment, Health, Safety)
World Bank Safeguard Policies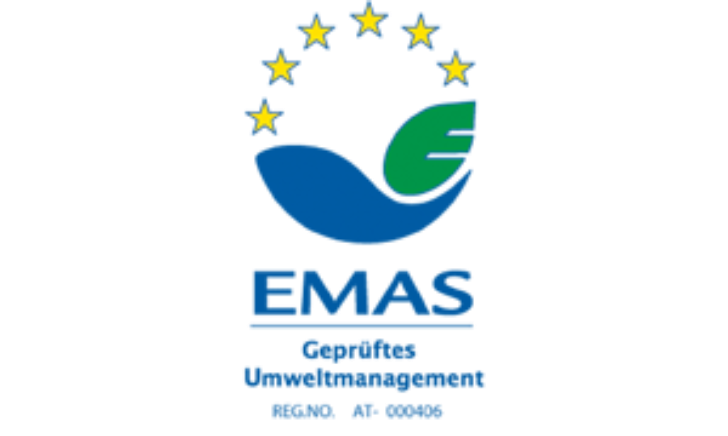 EMAS
Since 2001, we have had an environmental management system according to the EMAS (Eco Management and Audit Scheme) regulation and are ISO 14001 certified. Since then, we have had annual reports on the development of environmental services.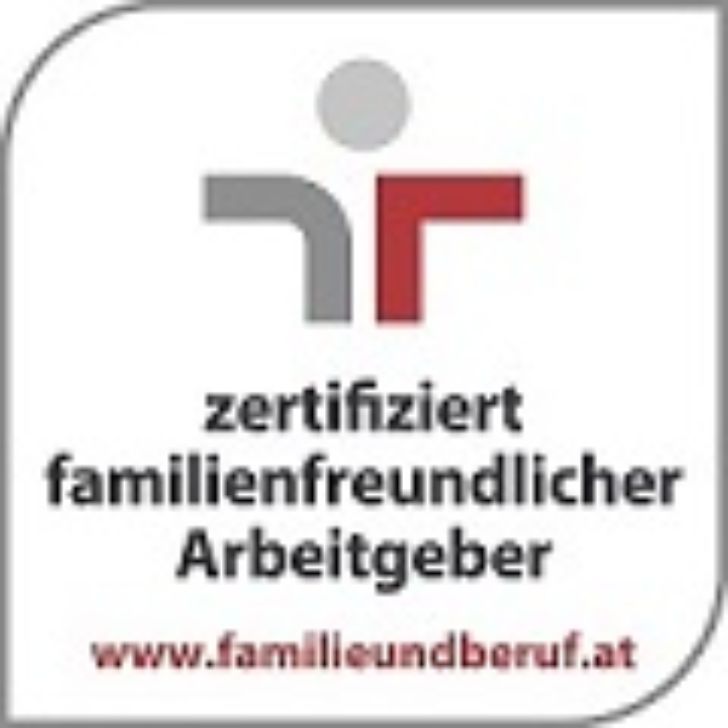 "workandfamily" audit
We have had the "workandfamily" audit certificate since 2006. It is a process that involves employees and helps to develop the working environment and working culture in a steady and goal-oriented manner.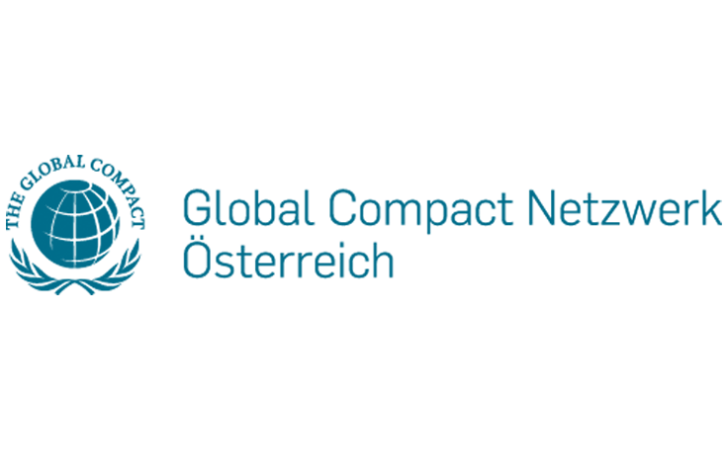 Global Compact
Since 2007, OeKB has been a member of the "UN Global Compact" and the steering committee of the Austrian network for this initiative. The progress report "Advanced Level" is integrated into the sustainability report.