This content is only available in German.
19.11.2018
Transformation und Innovation auf gesellschaftlicher, ökologischer und ökonomischer Ebene standen im Mittelpunkt der vierten internationalen "Wachstum im Wandel"- Konferenz vom 14. bis 15. November im Austria Center Vienna.
Zukunftsfähiges Wirtschaftswachstum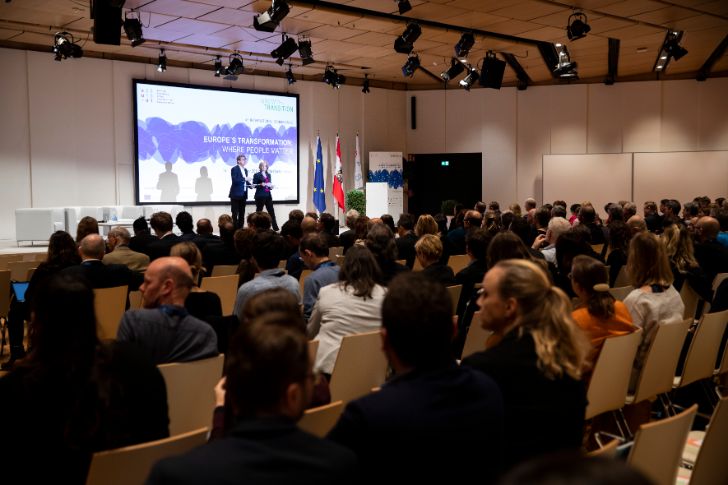 Unter dem Motto "Europe's Transformation: Where People Matter" trafen am 14. und 15. November im Austria Center Vienna Expertinnen und Experten aus dem Sozial- und Umweltsektor sowie aus Wirtschaft und Politik aus ganz Europa zusammen. Sie gingen der Frage nach, wie nachhaltiges Wirtschaftswachstum gelingen und der gesellschaftliche Wandel mitgestaltet werden kann. Die Konferenz wurde vom Bundesministerium für Nachhaltigkeit und Tourismus und dem Umweltbundesamt im Rahmen des österreichischen Vorsitzes im Rat der Europäischen Union organisiert und vom Ban Ki-moon Centre for Global Citizens sowie 30 weiteren Partnerorganisationen, zu denen auch die OeKB zählte, unterstützt.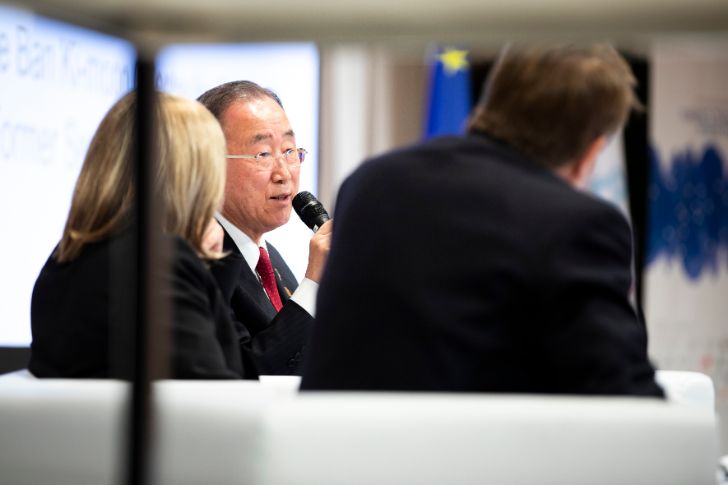 Die OeKB Gruppe war mit zwei Panelists auf der Konferenz vertreten: Sabine Gaber, Vorstandsmitglied der OeEB, teilte Ihre Expertise zum Thema "How to develop sustainable infrastructure projects".
Nastassja Cernko, Nachhaltigkeitsmanagerin in der OeKB Gruppe, betonte in der Session "Bringing the SDGs to Life: From Staus Quo to a Sustainability Transformation", dass Kooperation der Schlüssel zur Umsetzung der SDGs sei. Durch die Bündelung von Kräften können politischen Institutionen, Unternehmen und die Zivilgesellschaft viel erreichen, so Cernko.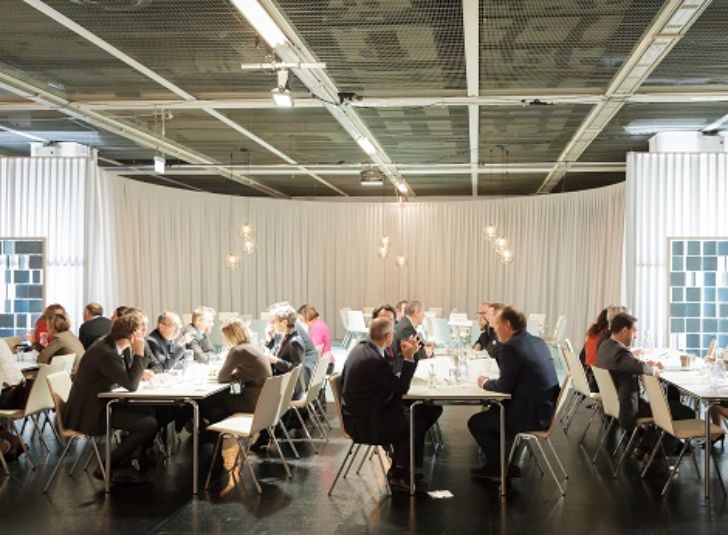 Zehn konkrete Vorschläge wurden zum Abschluss der Konferenz in einem Call to Action von Hans Bruyninckx, dem Direktor der Europäischen Umweltagentur, an Frans Timmermans, den Ersten Vize-Präsidenten der Europäischen Kommission, übergeben. Nachhaltigkeitsministerin Elisabeth Köstinger unterstrich in ihrem Schlusswort die Wichtigkeit des globalen Wandels hin zu einer nachhaltigen Gesellschaft, die im Sinne der 17 nachhaltigen Entwicklungsziele (SDGs) handelt.
Der Call to Action wurde von den Teilnehmerinnen und Teilnehmern der Konferenz erarbeitet. Er fordert die Europäische Kommission und die Mitgliedsstaaten der EU dazu auf, sich mit relevanten Themen wie Dekarbonisierung, Kreislaufwirtschaft, nachhaltiger Bewirtschaftung der natürlichen Ressourcen, Eindämmung des Klimawandels und Digitalisierung zu befassen.