02.10.2018
Today for the first time ever Oesterreichische Kontrollbank AG (OeKB) is going live with a blockchain technology based application. The new technology is used for data notarization for reports from today's government bond auction onwards.
This notarization service provides a trail to verify the authenticity of data, thereby ensuring the greatest possible degree of data security. Notarization is a new additional support element for the auction process. Blockchain technology is used in this particular case as an additional layer of security.
In general blockchain technology has great potential for increasing the efficiency and quality management of banking processes. Numerous applications are emerging, especially in the fields of the digital economy and public administration. "We regard the innovative form of blockchain-based data notarization as a logical technological advance in times of digitalization. We are delighted to be able to offer our customers this new blockchain service," says Angelika Sommer-Hemetsberger, the OeKB Board Member responsible for IT and Capital Market Service.
We have been actively engaged with the blockchain topic for some time, and have already evaluated several prototypes. The launch of live blockchain operation is a positive step forward. Our aim is to continue testing blockchain technology over the course of 2019, and assess the possibility of rolling it out to other service areas of OeKB.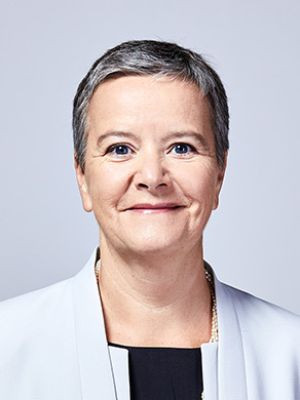 Find more information on the start of blockchain application for government bond auctions here: