Innovation Management
It is our mission to support Austria's economy in global competition through our services. Our innovation management tackles future-oriented topics to keep us and Austria as a business location strong – now and in the years to come. With our open approach to innovation, we work with external partners like start-ups and universities and take advantage of the innovative potential of our employees.
Open Innovation and OeKB
In a time when digital disruption keeps the financial world on edge, our goal is to evaluate new innovations in the financial market for our business model and to incorporate them into our company. This is how we keep our fingers on the pulse and optimally design and expand our services.
More
Innovation as a signpost
Since September 2017, the OeKB AI Group's innovation management has been a driving force for the company, particularly in areas like digitalisation, corporate culture, trend analysis and co-creation. The activities are coordinated by the Innovation Manager of the OeKB KAI Group, who reports directly to the Executive Board. In this way, the board, the department heads and the top management of the subsidiaries define the strategic orientation of the OeKB AI Group. The results of the individual measures are evaluated on a regular basis, which ensures that innovations are also an integral part of OeKB.
Everyday life
Innovation is an everyday reality for OeKB. We constantly take advantage of new working methods for internal and external projects, achieving goals efficiently by means of modern project-management principles. This not only helps us to optimize internal processes, but also keeps our clients happy: In co-creation projects, we analyse customer needs on site and incorporate them into our work.
We pursue an open innovation approach that allows us to strategically leverage external know-how. For us, this means cooperating with start-ups and other companies as well as involving our customers in product design and production.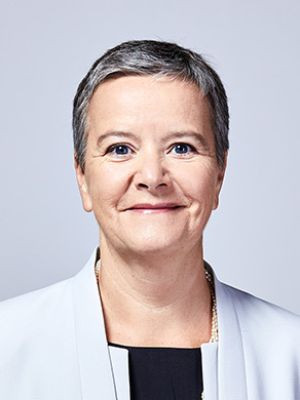 Connected to the world of innovation
Innovation needs living networks and lively exchange – we cannot innovate alone. Playing an active role in this innovative environment is important to us – which is why the OeKB Group works with start-ups and other corporate partners. By participating in numerous events and workshops, we are constantly expanding our knowledge on the subject of innovation and digitisation. We see start-up collaboration as the ideal opportunity to integrate new ideas and methods into our way of working.

The OeKB InnoSpace
To make space for creative thinking and innovation, all employees have access to our InnoSpace: these premises, located on Strauchgasse in Vienna, serve as an innovation hub, intended to create the conditions for modern, productive working methods.
Employees as engines of innovation
Our corporate culture also benefits from new influences – we are constantly establishing new approaches in our company and strengthening our employee culture. The open-minded and committed attitude of our employees is key for driving innovation.
Recognizing internal potential is very important to us, which is why all our employees are invited to help to shape the development of the company. Internally, we have created conditions that enable the exchange and introduction of new ideas: in personal discussions, inter-departmental sparring partners help to open up new perspectives. At our innovation events, employees can acquire new information, advance their training and exchange ideas and ways of working. And, of course, our innovation management is always open to new suggestions via channels like a dedicated intranet site.
The digital transformation in the financial industry offers all market participants new opportunities but also challenges. Agility, innovative thinking and an understanding of the role of digitisation in the business model are essential factors for successful companies today. OeKB is hard at work on this topic, focusing increasingly on digital offers for its customers.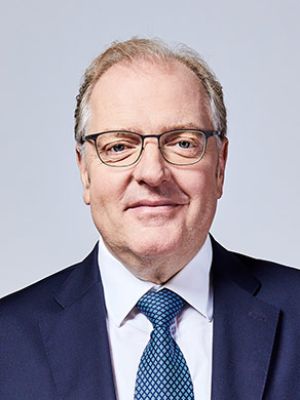 University partnerships
Partnerships with universities offer us great potential: when the people who will solve the problems of tomorrow have an influence today, we can create real added value. That is why OeKB is a partner of selected universities. We regularly hire interns to strengthen the innovation team in order to integrate external perspectives into our innovation work. Collaboration on special innovation projects is just as likely as supervising selected master's theses.
Universities
Are you a university looking to collaborate with OeKB on innovation? Contact us now.
Start-ups
Are you a start-up and want to work with us to drive new ideas forward? Find out more here.