Waagner-Biro Austria Stage Systems
This content is only available in German.
Die ausgefeilten Bühnensteuerungssysteme von Waagner-Biro Stage Systems garantieren ein hohes Maß an Flexibilität und Sicherheit, wenn es um komplizierte und rasche Szenenwechsel geht. Für ihre eigene Flexibilität und Sicherheit bei internationalen Projekten holt sich das Unternehmen über die OeKB regelmäßig Absicherungen mittels Exportgarantien.
Das Wichtigste auf einen Blick
Exporteur

Waagner-Biro Austria Stage Systems GmbH

Firmensitz: Wien
​163 Mitarbeitende
74,5 Mio. Jahresumsatz (2019)

Exportquote
83 %
Exportländer
weltweit, vor allem Länder ehem. GUS und Süd-Ost-Asien
OeKB-Unterstützung

Absicherung von Zahlungsausfalls- und Unfair-Calling-Risiken mit Exportgarantien (G1, G2, G1/G3, G1/G9, G7c)
Bühnentechnik für höchste technische Ansprüche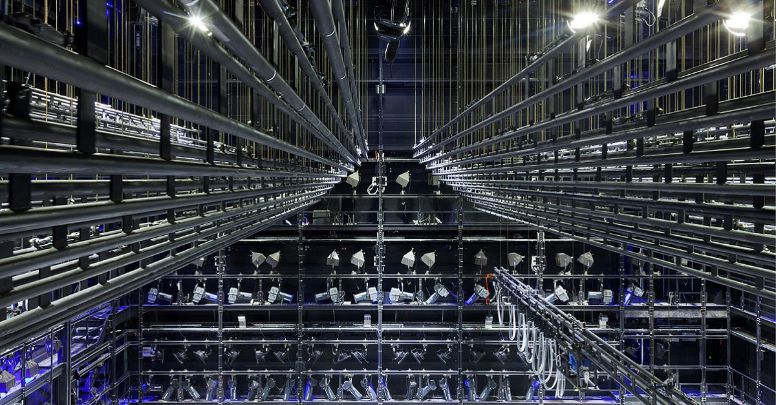 Das Unmögliche möglich machen. Unter diesem Motto setzt Waagner-Biro Stage Systems seit mehr als 160 Jahren komplexe Bühnentechnikprojekte um. Sehr früh setzte das Unternehmen dabei auf computer-basierte Steuerung. Bereits 1987, nur wenige Jahre nach der Einführung des ersten IBM-PCs, entwickelten sie ihre eigene C⋅A⋅T Steuerung. Sie gilt bis heute als das fortschrittlichste Steuerungssystem am Markt und ist einer der Gründe, warum das Wiener Unternehmen vor allem dann ein gefragter Partner ist, wenn es um höchste technische Ansprüche geht.
So zum Beispiel beim Wiederaufbau des Star Teatars in Skopje. Vierzig Jahre nachdem das Gebäude bei einem verheerenden Erdbeben vollständig zerstört wurde, beschloss das mazedonische Kulturministerium den Wiederaufbau. Sie beauftragten Waagner-Biro Stage Systems mit der bühnentechnischen Ausstattung. Im Konsortium mit einem mazedonischen Licht- und Ton-Spezialisten und einer serbischen Partnerfirma übernahm Waagner-Biro Stage Systems die Umsetzung. Während die technische Kompetenz durch Waagner-Biro Stage Systems sichergestellt war, konnte das Zahlungsausfallsrisiko mit Hilfe der OeKB abgesichert werden.
Kalkulierbares Risiko dank starker Partner
Die wirtschaftliche Lage ausländischer Abnehmer ist oft schwer abschätzbar. Im Fall von öffentlichen Auftraggebern besteht in schwierigen Märkten zusätzlich das Risiko, dass sich die politische Situation im für die Zahlungen vereinbarten Zeitraum ändert. Der Vertragspartner kann zahlungsunfähig werden oder Verträge können aus politischen Gründen nicht mehr erfüllt werden.
Für die Absicherung solcher Zahlungsausfallsrisiken bei grenzüberschreitenden Geschäften stehen österreichischen Unternehmen Exportgarantien des Bundes zur Verfügung, die über die OeKB abgewickelt werden. Wie zum Beispiel die G1, die vor Storno, Zahlungsverzug und Zahlungsausfall schützt, wenn Sie Ihrem ausländischen Abnehmer mit einem Lieferantenkredit ein längeres Zahlungsziel einräumen: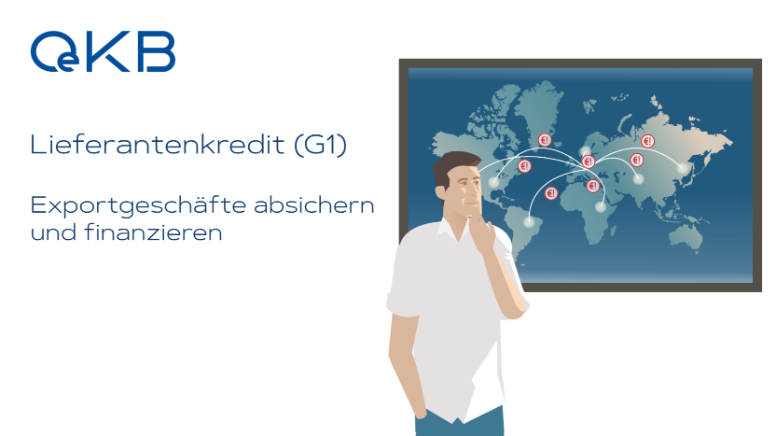 Waagner-Biro Stage Systems nutzt dieses Absicherungsinstrument für ihre Vorhaben regelmäßig – auch oder gerade wenn die Vertragsstruktur nicht ganz einfach ist: Im Falle des Star Teatar-Projektes war vereinbart, dass Zahlungen des mazedonischen Kulturministeriums auf ein escrow account, eine Art Treuhandkonto, der serbischen Partnerfirma gehen und von dort an die im Konsortium vertretenen Unternehmen. Die OeKB versicherte sowohl Waagner-Biro Stage Systems' Zahlungsanspruch gegenüber dem mazedonischen Kulturministerium als auch die ausgestellten Bankgarantien.
Dass das Absicherungspaket für diese komplexe Vertragsstruktur rasch ausgearbeitet und umgesetzt werden konnte, ist nach Harald Poeschel, Head of Commercial Project Management bei Waagner-Biro Stage Systems, auf die langjährige enge Zusammenarbeit mit der OeKB zurückzuführen.
Unsere Kundenberaterin bei der OeKB kennt uns und unsere Projektstrukturen schon seit vielen Jahren und versteht daher, was wir in unseren Exportprojekten brauchen. Mit ihrer Bereitschaft für Flexibilität und dem Commitment, auch komplexe und unkonventionelle Projektstrukturen zu unterstützen, rundet sie diese Zusammenarbeit perfekt ab.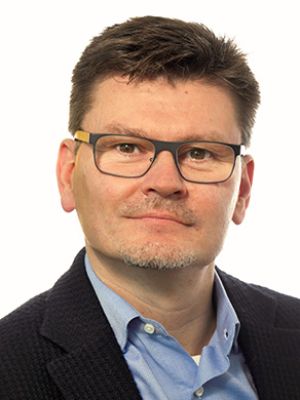 One-Stop-Shop für maßgefertigte Bühnentechnik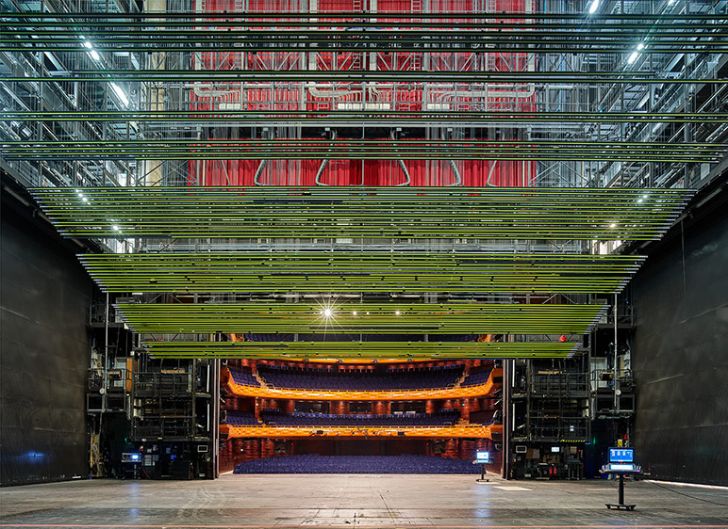 Waagner-Biro Stage Systems ist bereits seit den 1950er-Jahren international erfolgreich tätig und stattet Opern, Theater, Festspielhäuser, Konzertsäle, Kongresszentren und Stadien auf der ganzen Welt aus.
Der globale Durchbruch kam 1972 mit der Eröffnung der Oper in Sydney. Sowohl die Bühne als auch die Stahlmuscheln, die der Oper ihr markantes Aussehen verleihen, kommen von Waagner-Biro Stage Systems.
Heute ist die Waagner-Biro Stage Systems Gruppe eines der weltweit führenden Unternehmen in seinem Produktbereich und bietet das gesamte Spektrum bühnentechnischer Einrichtungen von der Planung bis zur Realisierung und Wartung.
Einige der bemerkenswertesten Ausrüstungen wurden unter anderem für die Elbphilharmonie in Hamburg, dem Esplanade Theaters on the Bay in Singapur oder die Grieghallen im norwegischen Bergen gebaut.
Mehr Informationen und Projekte finden Sie auf der Website von Waagner-Biro Stage Systems:
Mehr zu den OeKB-Produkten
Exportgarantien
Exportgarantien des Bundes schützen vor finanziellen Schäden aus wirtschaftlichen und politischen Risiken - egal, ob Sie Waren oder Dienstleistungen exportieren.
Fragen?
Wir beraten Sie gerne!
Client Advisory Export Services