Social activities
We actively take responsibility for society and support social and cultural concerns in a variety of ways. In doing so, we can also count on the commitment of our employees.
Donations with lasting benefits
We promote projects and organisations that focus on people and are committed to enabling everyone to live a dignified and promising life, regardless of their origin, ethnicity, or gender.
When selecting projects, we attach particular importance to their compliance with our corporate principles and their sustainable benefits for society. In contrast to our sponsorship activities, we do not pursue any economic goals with donations and therefore do not expect anything in return, but the earmarked use of the money.
Goals of OeKB Donations
We focus on the Sustainable Development Goals (SDGs) 1, 4, 5 and 8 for our donations.
SDG1: Here we see our responsibility above all in the event of disasters and the support of the association OeKB karitativ with its projects to reduce poverty.
SDG4: We support education and research through projects and donations in Austria but also in developing countries.
SDG5: Gender equality has long been and of course still is a high priority for us. Therefore we support projects to promote gender equality.
SDG8: Decent work and economic growth are crucial aspects of our core business. We support projects and research in this area.
Further Criteria for Donations
Only the management board makes decisions about the allocation of donations, whether monetary, material or time. Basically, we can only consider donation requests that match the above goals.
We prefer to help organisations that carry the Austrian Donation Seal or are on the list of beneficiary donors of the Ministry of Finance (BMF). Whether or not we can respond to donation requests depends on our donations budget.
Voluntary engagement of our employees
As a socially responsible employer, we support our employees in various ways to get involved in social activities. We organize charity fundraisings and offer an extensive corporate volunteering program. In the event of a disaster, we promote the work of emergency services through a temporary leave of absence for our employees.
Corporate Volunteering
Since OeKB Group plays an active role as a shaper and mediator for the sustainable development of our society, we have been offering our employees the opportunity to participate in our corporate volunteering program since 2019.
Together with our cooperation partners Teach For Austria and START, we organize workshops several times a year, where we bring students closer to OeKB Group and deal with various topics such as job application trainings and the presentation of the mission and business fields of OeKB Group.
Participating employees voluntarily contribute their working hours and/or professional skills on behalf of the company and gain new insights. In this way, they get new perspectives and make a valuable contribution to our society.
Association OeKB karitativ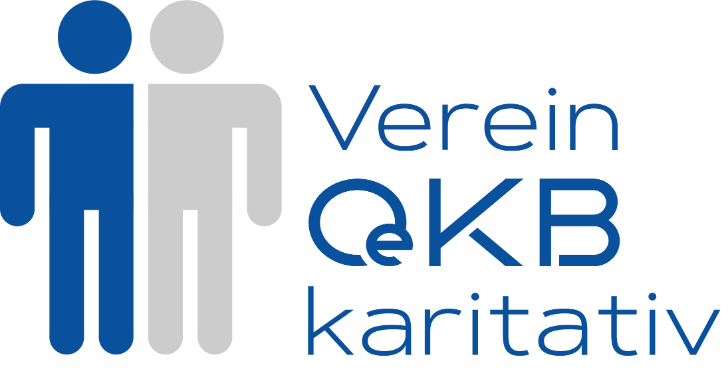 The association OeKB karitativ is an independent, non-profit and non-political association. It is supported by employees of OeKB Group. Its goal is to support social projects for people in need.
The money for the charitable cause comes mainly from donations in kind from OeKB Group, which the association offers online or at flea markets within OeKB. This way equipment that is no longer used and old furniture find a new use.